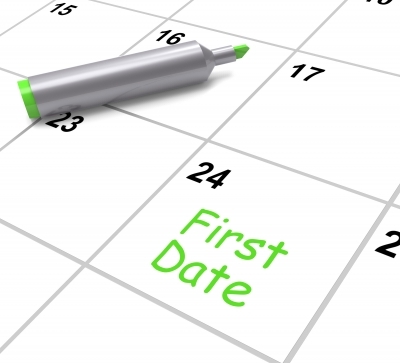 Image Courtesy of Stuart Miles at FreeDigitalPhotos.net
I have read what seems to be a million articles about dating after divorce. They cover important topics like figuring out the appropriate amount of time to wait after the divorce, what to say or not say on the first date, how to tell if a guy is playing you, when to talk to children about dating after divorce. All of these articles, while valuable, never prepared me for the actual experience.
I wrote a profile, found a few decent photos and posted it all online for the myriad single and searching men to see. I took advice from articles about how to write an engaging profile, how to get guys to notice me online…I wrote, and rewrote. I tied it all up in a pretty package and put myself out there like a real estate ad. "Charming traditional with great potential….cozy and warm…newly renovated…simply the best on the market."
Then I waited. I had a few leads, a couple of men curious enough to ask questions, but no showings and certainly no offers. Finally, I got a hit. A guy asked me out and I agreed to a drink and appetizers. As I got ready for the date, I remembered another piece of advice: "Never go on a date with someone you don't know unless someone else knows you are going." So, I quickly texted my sister and told her who I was going out with, where we were going and what time she could expect a text from me letting her know I hadn't become the plot of just about every bad TV movie involving online dating.
"The Worst of Times"
As I sat there drinking a wonderful grapefruity thing, I listened to what this guy had to say. Now, I carry my own baggage as does anyone dating after divorce, and I often say that it is all about how you carry the baggage that counts. This guy was tearing through the airport, tripping all over his suitcases that were spilling out all kinds of tattered and dirty undies for everyone to see. "Yeah," he said, "This cut over my eye… yeah that was the jerk who took my wife away. I dropped off my kid and he came out of the house swinging. We got into a fight, and that [B-word] called the cops. I almost ended up in jail again that night, and my kid…yeah, she saw the whole thing."
Okay, can I have another of these grapefruit drinks? Go light on the grapefruit and heavy on the, what is that I taste? Tequila? Yes, a lot of that!
I think it says a lot about my character that I actually came back to the table after using the restroom.
The next day, after a lot of what seemed like drunk-texting to impress his friends, I let him down politely, saying that I just thought we were not well-matched and wished him well in his search. I filed away the experience and moved on.
"The Best of Times"
The next time a man asked me out, I was extremely afraid that I would have a similar experience so I went to our agreed meeting place armed with caution. We spent a lovely day together walking around the city, talking and visiting a local museum. Soon we set up another date. Our second date was even better than the first. It was just the right balance of fun, conversation, vulnerability and tender moments.
In the few weeks that we have been talking, I have realized something about myself. For a very long time, I was closed and fearful. I hadn't experienced very much compassion from my ex-husband, and although I think I realized that on some level during our marriage, I don't think I really understood how soul-crushing it can be to not experience genuine kindness from the person I chose as my partner. My ex was passive aggressive with kindness, as in "kill them with kindness" and "keep your enemies close." So I shut down.
It wasn't until I met a truly kind man who wears his heart on his sleeve that I realized just how much I had learned to protect myself. My ex-husband was extremely secretive and I always just thought that I was being considerate by turning away or leaving the room when his phone would buzz. I don't think this new guy realized how much it meant when he pulled out his phone (only to check movie times and find us a restaurant to visit) and didn't shield the screen from me. People who have nothing to hide don't have to make a big show about how open they are.
It sounds really corny, but simply because this new man has been open, kind and vulnerable with me, I have been inspired to come out of my shell a little bit and start to take down my walls a few bricks at a time.
In his words: "I can see that we have potential, Jen."
Yes. Yes, we certainly do.
— This feed and its contents are the property of The Huffington Post, and use is subject to our terms. It may be used for personal consumption, but may not be distributed on a website.