It is that time of year, when everyone harps on the word, resolutions. "You will make them, only to break them." Blah, blah, blah. If we have to read those articles, here is one that focuses on the solution.
Make goals instead.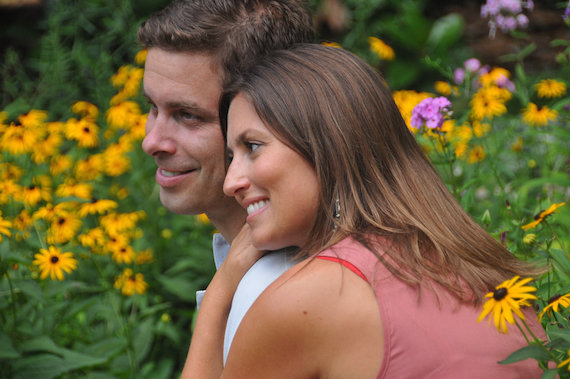 Goals are more reachable, and it is not only semantics. Goals have steps and finality and scores. Goals are things we commit to. We expect to fail in resolutions because everyone else does. But a lot of people achieve their goals in life, and so can those of us who have lost a husband or wife.
If you are ready this year to stop waking up next to the laundry, read on.
Here are five goals I will accomplish this year to improve my love life. Notice, I didn't say "try" to accomplish. I am following the wisdom of Yoda who said, "Do, or do not, there is no try." (I know Star Wars does not need the plug, still a good quote).
1. Notice more
How much do you concentrate on your work that you don't even notice the beauty across the way? I have missed many chances of meeting Mrs. Right. I was too busy writing or day dreaming. Take the blinders off. Make it intentional. When you walk in the bookstore or the coffee shop, look around, and do it often.
2. Smile more
I live in the American South, when smiling at everyone is just the norm. I realize the act is considered strange in other parts of this country and the world, but smiling is still the number-one thing women notice about you. If you smile more, you are more likely to strike a conversation than if you do the blank-stare.
3. Talk more
I can't even count the times that a woman gave all kinds of hints to make that difficult first move. I would just watch them leave and say to myself, I wonder if I will ever see her again. I make it a goal this year to get some more guts. I will walk up to that beauty with the signed first edition of Go Set a Watchman, and strike a conversation, (another unneeded plug). Hey, the worst thing is that I will make someone's day.
4. Laugh more
I have found a common trait in my happily married friends: They are hysterical. So my goal this year is to improve my sense of humor. You might not be born with one, but it could be acquired. I will listen to Jerry Seinfeld in the car, I will read Dave Berry, and I will watch stupid sitcoms. Being funny is not rocket science. I once watched a guy in line at the grocery store say to the woman in front of him: "Do you think a guy like you and a girl like me have a chance?" She turned a smiled. She had a ring on, but I am sure if she didn't, they might have had a chance.
5. Be more
I set a goal to focus harder on being myself this year. After all, you get to the point where phrases like: "It is what it is", and "Cest la vie", and "Let the chips fall where they may" occupy a good bit of your vernacular. That is not necessarily all that bad, but you never want to start dating someone only for them to discover that you are a different person a few years later.
Happy New Year, and remember to do more noticing, smiling, talking, laughing, and being this year. You never know, it could be the year where the laundry remains in the basket.
For more, visit See Love Run
— This feed and its contents are the property of The Huffington Post, and use is subject to our terms. It may be used for personal consumption, but may not be distributed on a website.