I put a knife to my wrist the day she moved out.
My world turned black. There was no blue sky, no birds chirping, and no azalea blooms gracing our Homewood house fit a magazine cover. I had been married for sixteen years with three beautiful and bright children. And while I don't claim America as the country of my birth, I did live the American Dream. We had the house, the two cars (Yes, the Volvo and the minivan), the kids, the dog, the running stroller, and the fat/sugar/Gluten-free diet.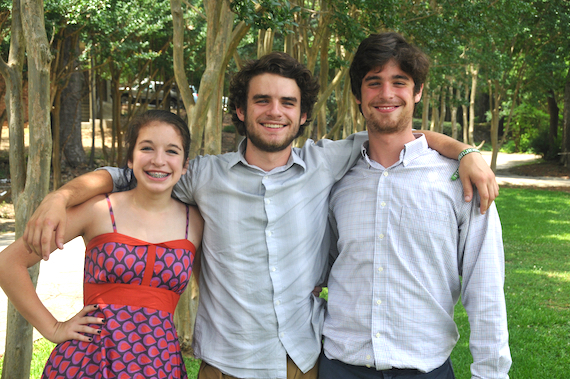 Then reality hit.
The next few months were horrible. I despised my Ex. We tried to figure out the divorce and who gets what. I didn't care about anything. All I wanted was to never see her again. The fact that we shared three little treasures escaped me.
As I unpacked in my new lonely place, I pulled a picture of those three treasures. Zade the oldest, was doing his fake smile we told him not to do. Our middle child, Dury, had his blonde curly hair coming down his poufy cheeks. And Demi sunshine was making a mad face at Dury because he pushed her out of the way. It was the quintessential portrait of three kids who dearly love their parents.
Except the parents hate each other.
At that moment and as I stared at their eyes full of hope and innocence, I had to make a tough decision. Seemingly impossible is more accurate. I had to suppress my ego's desire – hate her with every molecule of my bring.
I had to like her.
Wait, what? No way. My heart was ripped out of my chest, and I am supposed to conjure up positive thoughts? The divorce shattered the perfect life I worked so hard to build, and I am going to ignore the deluge of trauma and despair?
My eyes landed on that picture again, and I realized it wasn't about me — or her.
I can't say it was immediate. But little by little, after ignoring much and focusing on the children much, I was able to connect positive thoughts to my Ex. It is an ongoing process, one that takes a great deal of intention, effort, and tenacity.
It's not only doable, it is vital.
The tricky thing about single parenting is all about doing twice as much with half the people. And the kids will sense your opinion of their mom or dad without saying it out loud. To them, your happiness is important, but your happiness with one another is beyond. Negative statements, be it true or not, will only color their worlds with sadness. I have friends still in therapy because their parents never placed their ego second. It wasn't an easy decision, but it was one I had to make.
Fourteen years later, my children have thrived and accomplished and succeeded. Sure there are setbacks, but they are on their way to create their own lives, hopefully not as ephemeral as mine. They are on top of their worlds, and I am on mine.
The sky is a deep Colorado purple, and the birds are playing a symphony with music ranging from the Blues to Upbeat.
Azaleas do not grace my new place, but blooms are everywhere.
For more, visit See Love Run
— This feed and its contents are the property of The Huffington Post, and use is subject to our terms. It may be used for personal consumption, but may not be distributed on a website.