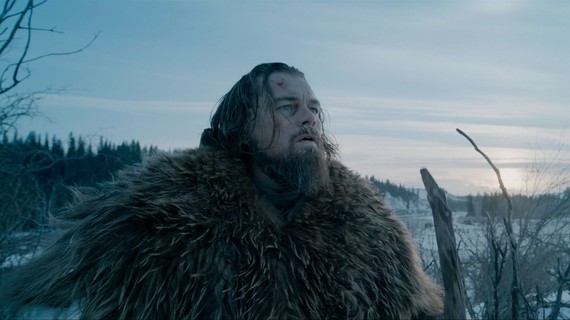 If you would have told me that a week before Christmas, I'd be imbibing with my ex-boyfriend's ex-wife, while sitting on the edge of her bathtub in a bathroom in her townhouse in suburban New Jersey, while watching her apply make-up and do up her hair before meeting her boyfriend, I would have said that there was a better chance of finding out that I was adopted and that my biological parents were Gladys Knight and any one of the Pips.
I sat on the edge of the tub and we chatted about hair products, and the kids. I laughed quietly to myself because I felt like I was eight years old, watching my mom ready herself for a night on the town. I used to hang out with her mainly because I was avoiding going downstairs, knowing that my brother was walking around with his underwear on his head trying to shock the babysitter.
Drinking Pinot Grigio while talking to the ex-wife's reflection in the mirror was just another surreal moment in a scroll length list of surreal moments that had occurred over the last two years since her ex-husband and I broke up.
Most people can't get their heads around the fact that I've continued to nurture my relationships with the Girlfriend Mom kids but then when I tell them that I've rock climbed, and broken bread with their mother, the ex-wife, they're positively flummoxed and judgy.
I was hesitant reaching out to her years ago. Some of it was out of loyalty to my ex, and some of it was fear. I never had an ex-wife in my life and I wasn't exactly sure how that dance went; or what to wear.
Then it slowly occurred to me that I didn't owe anybody anything, loyalty or otherwise, and I had to do what was right for me and my quest for keeping those that I loved in my life, no matter what the cost, or how scared I was.
This quest was a bit like the one Leo DiCaprio takes in his recent movie, Revenant. Stay with me here.
Leo plays a fur trapper, and when he's attacked by a bear, he's left to die by his own hunting team. While I'm no fur trapper (nor was I attacked by a bear and left to rot) a part of me died after my break-up, leaving me alone to find a way to maintain my relationship with my partner's kids. Leo and I were both explorers as we discovered new land. I was a friggin' pioneer on my expedition.
Along our journey, Leo and I both found ourselves navigating uncharted territory under harsh conditions. My conditions were more of the emotional variety, while his included swimming in icy rivers and eating raw bison liver. You say tomato, I say tomahto.
He had to cauterize his wounds, which I'm sure was awfully painful. However, my unimaginable grief, and betrayal was no less painful. Thankfully no burning of flesh was necessary.
What kept me going (like Leo) was sheer will. In my case, I also had the love of two kids. It was a question of survival for both Leo and myself, and our determination to thrive. I can't speak for him, as I haven't seen the movie, but I sure as hell have thrived.
One of the definitions of a revenant is that of a sentient being returning from the dead with the goal of terrorizing the living. An ex-wife and an ex-girlfriend are talking in a bathroom. That could be terrorizing to some, no? Muahahaha buahahaha.
— This feed and its contents are the property of The Huffington Post, and use is subject to our terms. It may be used for personal consumption, but may not be distributed on a website.